Christine McCoy began painting portraits in 1992 after attending the School of the Museum of Fine Arts in Boston, Massachusetts. She has been greatly influenced by the impressionists and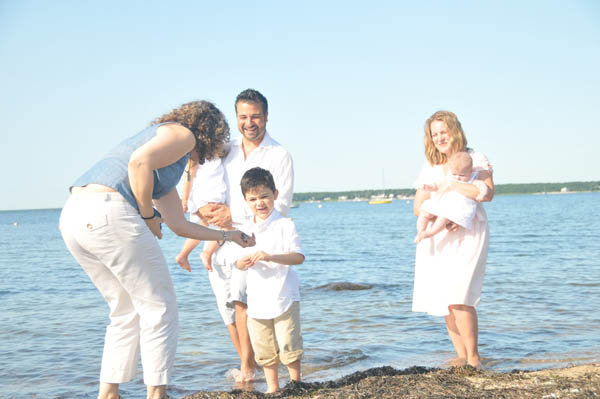 considers John Singer Sargent, Joaquin Sorolla and Anders Zorn to be her greatest inspirations. She has had the good fortune to study under Cedric and Joanette Egeli in the summers of 2008 and 2009 and under Daniel Greene in 2008. She continued her studies with the Egelis at their studios in Edgewater, Maryland more extensively in 2010 and 2011.
Christine spends much of her time working on commissioned portraits. She also enjoys painting seascapes and blogging small paintings of people and places from her everyday life.
Following are a list of sites of her blogs and of the websites of contemporary artists who have influenced her most.